PAYMENT
SOLUTIONS

TAILORED FOR YOU

We provide premium credit card processing solutions that give businesses everything they need in just one platform. In pricing, structure, and service, we continue to put our foot forward in giving our clients the best value out of their investment.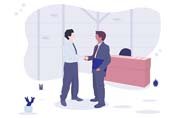 In the retail industry, how you generate revenue greatly impacts your overall profitability and growth. Whether you dabble with traditional or online retail platforms,
With so many online businesses competing for the same markets you aim for, you need the best electronic processing system on hand to keep you ahead of the curve…
There are many options for point-of-sale systems in the market, but not all could seamlessly adjust to your specific needs. Make your business processes breathe easier with our…
Point of Sales Solution >>
Wherever in the world they may be, prospect buyers can easily access your goods and services in just a click through reliable mobile means. Agapay continues to provide …
Mobile Payment Solutions >>

To keep you a preferred merchant of choice by customers, you need to ensure your electronic checking processes could keep up with the fast pace of the digital business…
eCheck Payment Solutions >>
If you are a merchant or entrepreneur, you should be aware that there are some high-risk factors that may hinder your growth process. And that's simply the nature of business.
High Risk Payment Solutions >>
Agapay provides premium business solutions to credit card processing services at competitive rates, giving businesses everything they need in just one platform. We help and provide growing businesses  on credit card processing, processing of e-checks, integration of e-commerce software, point-of-sale systems, and other electronic processing solutions for continuity of revenue and payment flows. Our personalized service allows us to pay attention to you and your needs and give you the exceptional service you deserve for the best price. Since the beginning of Agapay, we stand firm when it comes to our commitment that payment processing should be ethical and give back to the community. For every transaction, we give by taking 5% of the gross profits from the payment processing and donating it to various charities, either selected by you or us.
BEST SERVICE:
CREDIT CARD PROCESSING
Agapay's low-cost and user-friendly
credit card processing
solutions allow you to enjoy a hassle-free business experience 24/7. With us, saving card information and setting up monthly recurring payments is just a breeze as we offer a wide array of integrated and innovative payment processing systems that meet your business needs with the best results.
Continue to receive dynamic and customized services through online access, pay links, and chip readers that help expand your markets and energize your business processes. With online security, we got you covered with our services meeting our Payment Card Industry Data Security Standards. Speak with one of us and see how to get the best value out of your investment with our packages.
"Dan Han is a people person with a get the job done mentality, I recommend him highly."
James Rosenquist, Humana
"When we used Dan's services he provided all the info before hand, set up our account efficiently and then was readily available when we needed any assistance."
Ria Lepage, Exectutive Consultant, Rodan and Fields
"Dan is highly knowledgeable about a variety of merchant processing services and tailors a solution that fits the business need. The customer service and support from the Agapay team are excellent."
Brian Montes, Strategy & Business Development, KEB Business Consultants
"Dan, and his associates have been a tremendous help to our organization. The biggest issue was to receive help with our collectibles. we are now 100 % current with outstanding payments and Tim has been excellent to work with."
Douglas Howard, Wealth Coach, IAR, Wealth Teams Solutions
"Dan Han is an entrepreneur extraordinaire! He will work for your company's success while paying it forward. He is an ethical, dynamic, hard worker. "
Patty Ponce, Executive Director, Plant a Seed Institute
"Reliable, consistent, easy to work with. Delivers what they say they will deliver."
Javier Martinez, Mobile Binaries
"Very professional and dedicated to his work. Agapay is a company that does Credit Card Transactions with perhaps one of the best customer service I have seen."
Andrew Lee, Owner, Publifiedlabs
"Dan and his group of professionals are the best at merchant services. His is a trusted business partner for my Business. Call Dan today and find out how your merchant services can improve both your bottom line and help a charity near you. "
Douglas Kantner, President and Founder , Courtesy Patrol Specialists
"Our decision was based on their extensive experience. We have received excellent customer service accompanied by speedy response to any issue or questions that might arise. 5 stars!!!"
Mike S., Dirt Busters, Inc.
"If you are looking for a team who watches out for your bottom line, then I highly recommend connecting with the staff at Agapay. Not only will your business save money on a monthly basis, but you will also be giving back to your community by working with Dan Han and Agapay. "
Tim Christensen, Sr. Loan Officer, PERL Mortgage
"We are a new business and was referred by a friend. We have been completely satisfied with their services. As a new business owner, I have had several questions about how the process works and they have been able to answer all my questions and help support me and my business in becoming successful."
TERESA K. The Boogie
"I've been contacted by numerous other merchant service providers to do a cost comparison, they all say the same thing, 'You're Good.'"
BORIS J. The Puppy Store
"They respond to my questions right away and resolve the issues. I can trust them 100%"
MASAMI K. K's SPEED
"We changed our services to Agapay because they offered cheaper rates compare to the previous provider we were using. Also, the customer service was top notch. When we did have an issue, Agapay took care of it within minutes."
ANTHONY J.
"Amazing service, free equipment, the process runs smoothly. In one powerful word, 'Fantastic!"
SAM H Demand Hot Water Pumps
Making an Impact in the Community
At Agapay, with every transaction, we give back to our community. It is our mission to create an impact and uplift the lives of those in need and link you to various charities that are committed to noble causes in our community. Helping out charities and nonprofit organizations is our commitment, involvement, and mission.
It's easy and getting approved is simple. We are here to guide you every step of the way.
You may either support a charity from our recommended list or of your choice.
Agapay Gives

At no additional cost to you, Agapay donates 5% of our gross profit on each transaction processed through your account to the charity of your choice.
High risk merchants will not be boarded under TSYS